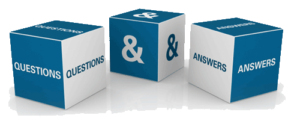 My phone room is a mess, and there's no space left on the backboard. I need all of this organized, but nobody "does that." Who can I call?
We at Combs Communications have over 20 years of telecom experience. We specialize in Demarc maintenance and cleanup. We will test and safely remove any old, unused, or derelict equipment. Then we will organize the remaining equipment and cables to maximize free space for any incoming equipment. We always strive to present a neat and visually appealing product. Show your team colors! We install wiring in custom colors.
We need to update our phones, where do we start?
With just one call to Combs Communications. We will visit your business to determine your needs as well as assess any possible requirements. Then we will help you decide which solution is best for your business. If our offer is accepted, we will see the project through to it's completion. From jacks and cables to the equipment and phones. We offer many feature packages to match your business needs.
Our office has grown and needs phone and data connections added. Do you do that?
We are happy to install jacks at the locations that you choose. We use CAT-6 cabling and components, including jacks and patch panels. We can also replace old cabling that does not meet current standards.
I run a busy office, how can you do the work I need without interrupting our operations?
Let's face it, you can't. That's why Combs Communications offers after-hours and weekend installations at no extra charge. We will perform our work after your office closes, and have the mess cleaned up before your staff arrives in the morning.
Who do I call when nothing works?
Call us when you need help fast. We have 15 years of experience resolving communications outages. We will work to quickly determine the cause and nature of the interruption. Then we will work with your techs and providers to restore your service and bring your communications back on line.