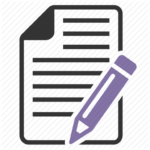 Have Combs Communications support your Network and Telecom System Equipment long after our Setup Service is done. We can provide our clients peace of mind knowing that a local expert and priority service are just a phone call away.
Our Contract Bundles consist of monthly discounted prepaid hours of Expert Consultation and/or On-Site Service that will roll-over and accumulate for several months if unused. These hours entitle you to a prompt response and resolution to any system outages, including interacting on you behalf with the LEC technician to reduce extended repair times.
Maintenance Contracts are available on Combs Communications Certified Installs only. Contact us for more information.